On November 23rd, the grand ceremony for the establishment of School of Education at SJTU and the seminar on "Major Theoretical and Practical Issues on Reform and Development of China's Higher Education" were held at Xuhui Campus. Leaders from Ministry of Education, Shanghai Municipal People's Government and SJTU participated in the events, including CHEN Qun, deputy mayor of Shanghai Municipal People's Government, LIN Huiqing, former vice minister of the Ministry of Education and vice president of China Association of Higher Education, and YANG Zhenbin, the Party secretary of the CPC Shanghai Jiao Tong University Committee.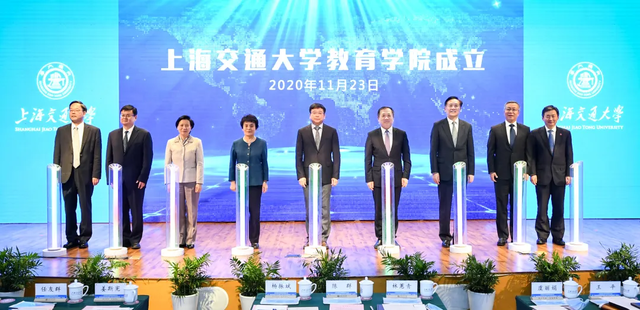 The establishment of School of Education aligns with the requirements of the CPC Central Committee, the State Council, the CPC Shanghai Committee and Shanghai Municipal People's Government, which encourages prestigious non-normal universities to put a school of education in place. This initiative is also a new exploration in enhancing the education quality made by a Chinese comprehensive university.
The ceremony witnessed the establishment of School of Education at SJTU. Prof. DING Kuiling, executive vice president of SJTU and CAS academician, was appointed as the honorary dean; and experts from government departments, higher institutions and in the field of basic education were invited to join the SOE's advisory committee. The ceremony was followed by a seminar about development strategies of School of Education, during which leaders, experts and the members of the advisory committee drew the blueprint for the SOE's future.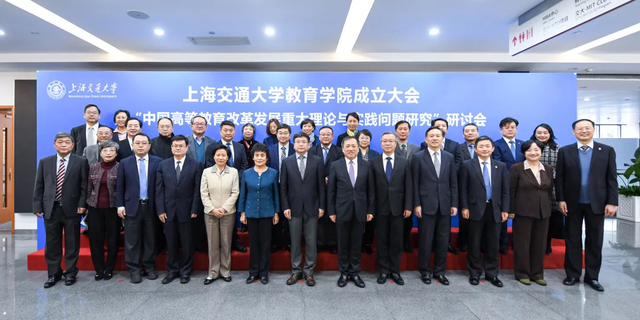 Currently, SOE mainly focuses on cultivating qualified and high-level teachers for exemplary high schools. SOE's programs welcome university graduates with non-normal bachelor's degrees and high aspirations to devote themselves to teaching. They will be enrolled in fall, 2021 as SJTU's first group of candidates for a master's degree in Education.