Established in 2020, the School of Education (SOE) at Shanghai Jiao Tong University (SJTU) is a young academic institution with a long history. Tracing back to 1897, Nanyang College developed the first teacher education program in China. In 1985, the Program of Higher Education was established in SJTU, which outgrew the Graduate School of Education in 2007 and then expanded to SOE to serve both secondary and post-secondary education since 2020.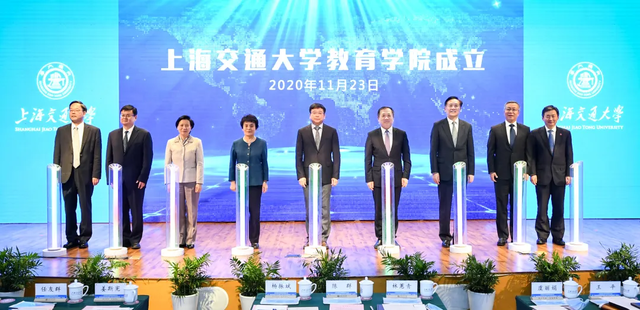 SOE is committed to the highest academic standards and professional integrity and emphasizes quantitative research and international comparison. Besides its two flagship research centers: Center for World-Class Universities (CWCU) and Center for Student Achievement and Human Development (CSAHD), SOE is rapidly growing in multiple domains, including Center for Curriculum and Instruction (CCI), Center for Educational Big Data and Evaluation (CEBE), Center for School Psychology and Counselling (CSPC), Center for Educational Leadership and Policy (CELP), Center for Education Theory (CFET), and Center for Future Education (CFE). SOE has played an essential role in leading cutting-edge research on world-class universities and human development, building think tanks for educational policymaking, and organizing international conferences. It created the first multi-indicator global university ranking in 2003, the Academic Ranking of World Universities (ARWU).
SOE provides steppingstones for students to be competent in delivering instructions and to be capable of conducting rigorous research and shaping educational policies. Degrees offered in SOE include M.Sc., M.Ed and Ph.D. in education. We prepare future leading educators with solid academic training, rich apprenticeship experiences, and a comprehensive supporting system including faculties, peers, and educational practitioners.
As we lay new initiatives for the future, our mission is to generate, study, and teach strategies, practices, and tools for addressing educational problems and preparing the current and the next generation of educators, policy-makers, and researchers. All we do aims to meet the changing needs of the local and global community, to improve society, and to make human experiences better for generations to come.