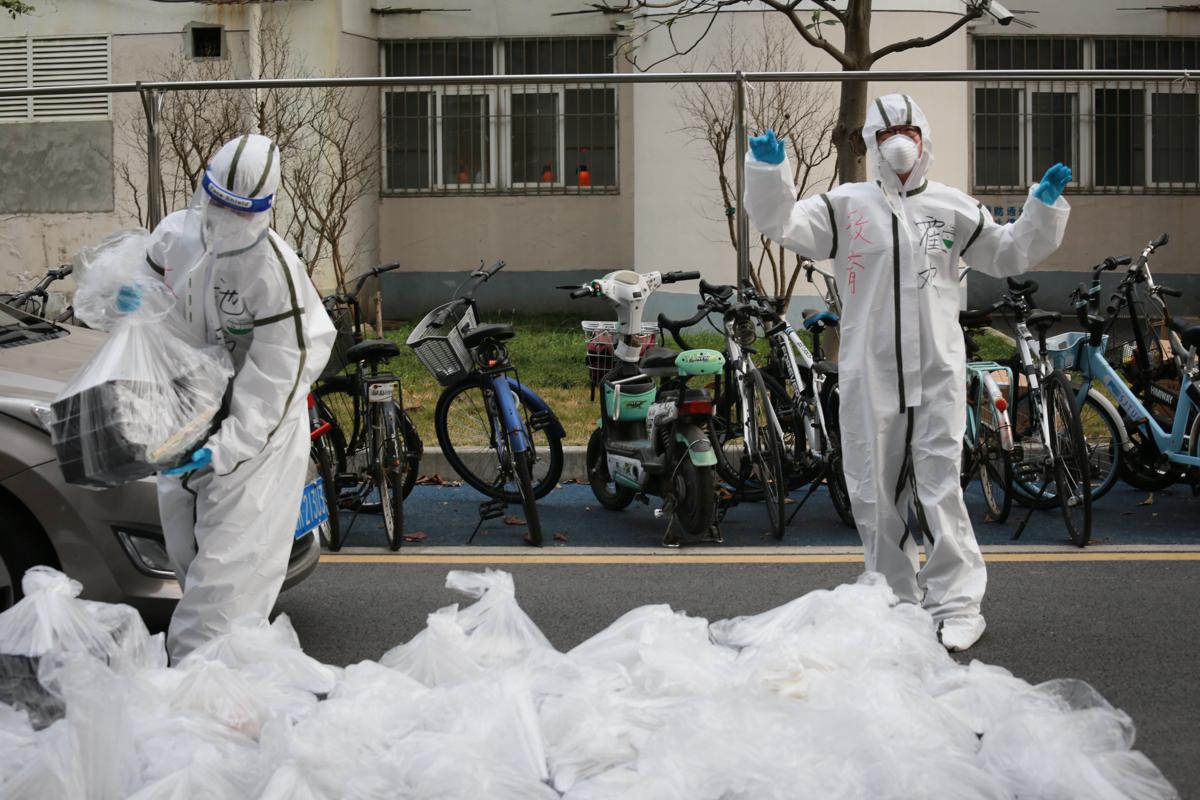 Huo Huan (right),  from the SOE at SJTU, sings the alma mater of the university outside the students' dorms while bringing students food.
The crucial role of music in helping people tide through COVID-19 lockdowns was recently demonstrated at the Minhang campus of Shanghai Jiao Tong University when teachers sang for students confined to their dorms while delivering meals to them.
The university has been undergoing almost two weeks of closed-loop management since March 9, when a student tested positive for COVID-19. Over 1,000 teachers have volunteered to deliver food to the university's 30,000-plus students who are scattered across the 3.33-square-kilometer campus.
The idea to sing to the students came from Huo Huan, an assistant researcher from the School of Education(SOE) at the university, who had started doing so last week while delivering meals.
"I sang to cheer up the students and myself," said Huo, who is also a member of the school staff choir.
Encouraged by Huo, students including members of the University's student choir stood on the balconies of their dorms and sang along with her. Some students posted moments on their WeChat accounts that "the most uplifting moment of the day was singing with Huo", according to the university.
"It's incredible to have the students join me in singing. Delivering meals every day is a tough task, but it's fulfilling and I'm happy to serve students in this unique manner," Huo said.
Huo said she carries a mobile Bluetooth speaker which she uses to broadcast the songs while delivering food.
Huo Huan (left) and Chi Rui (right), from the School of Education
Huo has a volunteer partner, Chi Rui. Both from the SOE, the two young female staff sent about 400 boxes of lunch for each meal. With exhaustion, their music keeps "isolation" away, and the love is spread across the campus.
Witten By Cao Chen

Edited by Chen Ruoxi
link: https://www.chinadaily.com.cn/a/202203/21/WS62382539a310fd2b29e5246d_1.html