Higher education research is coming across countless challenges with regard to its contribution to academic literature, policy-making, and institutional practice. Among these challenges lies a potential crisis that higher education researchers are becoming a shrinking and increasingly marginalized community. Thus, academic and social impacts in this field are declining, with contrast to the hard sciences in particular.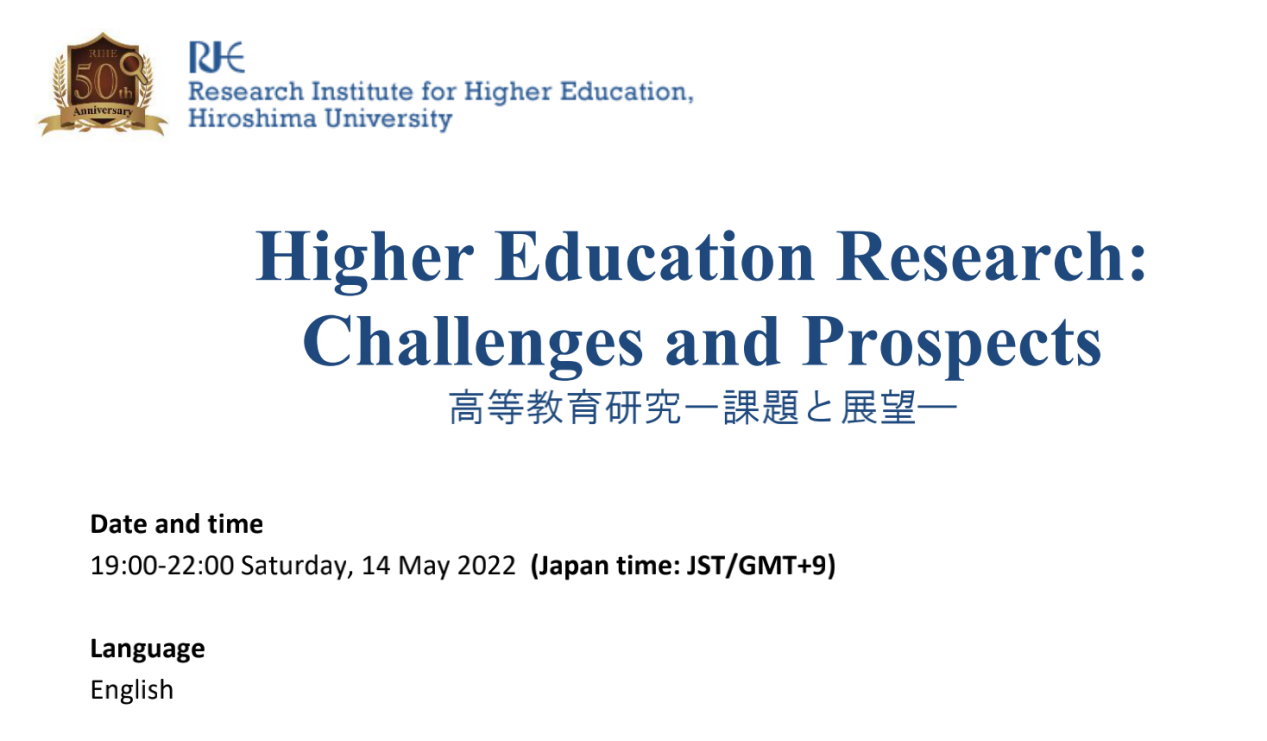 Under such context, as part of events to celebrate the 50th anniversary of the establishment of the The Research Institute for Higher Education (RIHE) at Hiroshima University, the international symposium with the theme "Higher Education Research: Challenges and Prospects" held on May 14th,with 132 scholars from Japan, China, the United Kingdom, the United States, Australia and other countries participating, analyzed and discussed what general and unique challenges individual centers and institutions of higher education face, and how to respond to these challenges in the case countries in a global and comparative perspective.
Professor LIU Niancai, Dean of School of Education from Shanghai Jiao Tong University was invited as a distinguished guest to present at the conference. In his presentation "Challenges and suggestions for higher education research institutions in China", Prof. LIU first reviewed the growth of higher education research institutions (HERIs) in mainland China. These institutions have improved by leaps and bounds over the past 4 decades, and have been instrumental in policy-making for both government and university as well as trying to be responsive to the growing demands from government, academia, society, and their home university.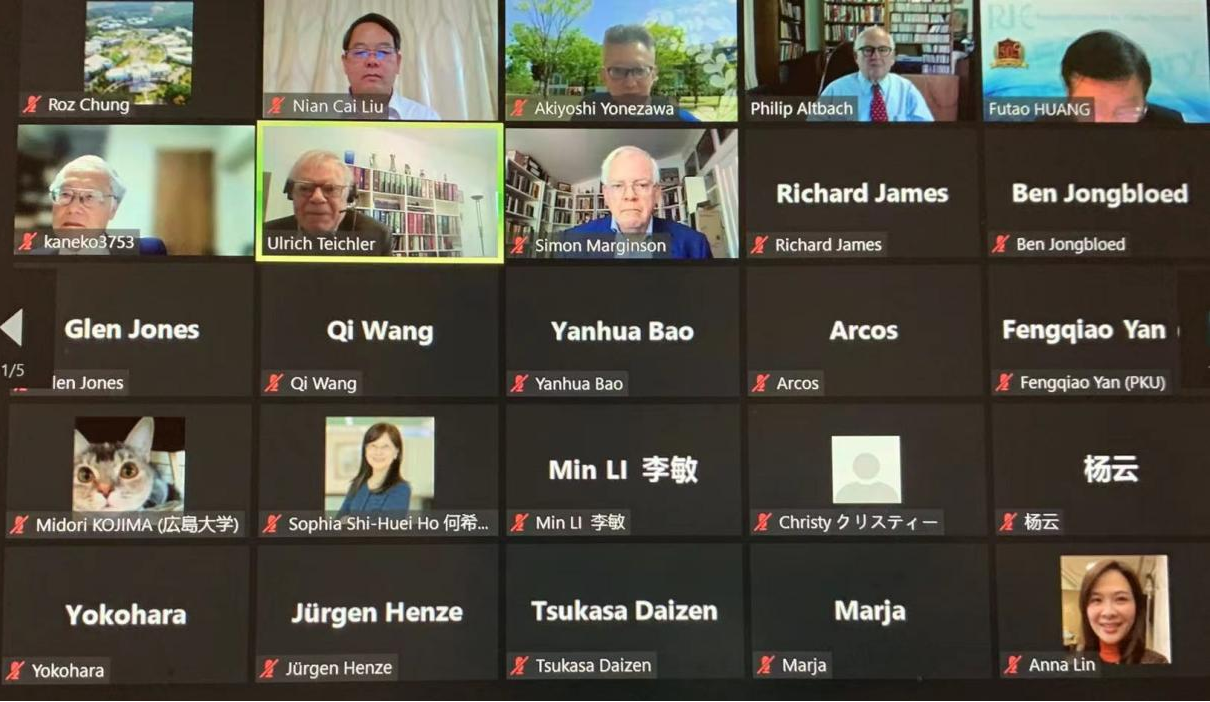 Prof LIU and other scholars during the symposium
However, various challenges came in which may limit these institutions' future development and scope of influence. Although the number of related research publications in the discipline is on an upward trend, lacking explanatory power and in-depth theoretical analysis are among the main issues in terms of research quality. As education practice and policy-making are beneficiaries of higher education, its research topics and emphasis ought to be closely related to issues and challenges facing higher education reform and development, but a large gap between theory and practice, in reality, still exists. Furthermore, suffering from a lack of recognition in academe, higher education research is sometimes placed in a marginalized position, the number of full-time researchers at HERIs being relatively small and the number of professionals holding degrees in relevant fields even smaller.
Written and Edited by: CHEN Ruoxi