In the afternoon of October 19, a virtual open day was successfully held for the undergraduate minor program in the School of Education (SOE) of Shanghai Jiao Tong University. Leaders and faculty members of SOE attended the event, which was hosted by Assistant Dean KONG Ming. The event was supported by the Academic Affairs Office of Shanghai Jiao Tong University and attracted more than 100 students and parents to participate.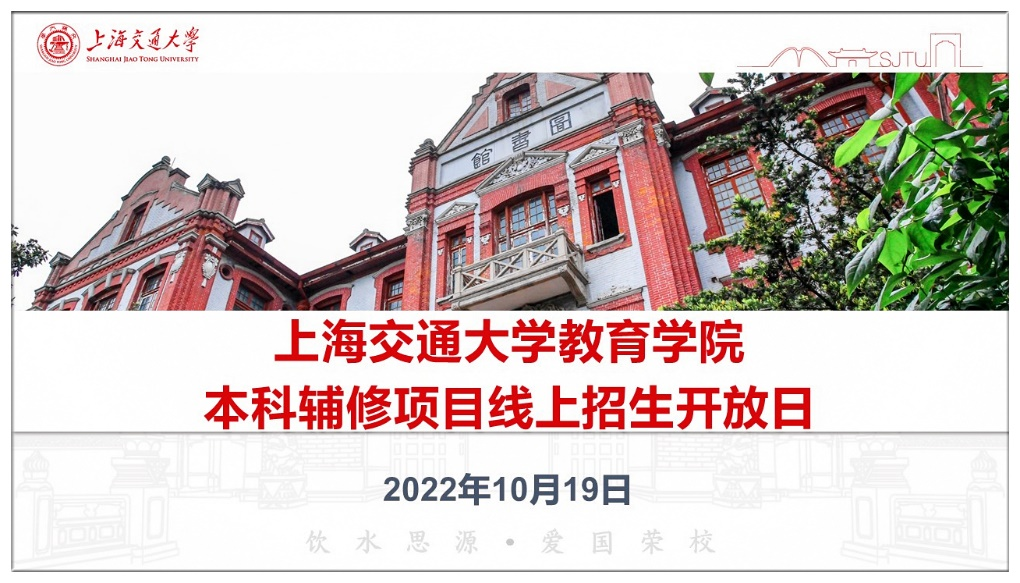 First of all, WANG Linyuan, Secretary of the School CPC Committee, introduced SOE from four aspects: the school's history, philosophy, etc. WANG pointed out that studying education is a choice of shouldering the important mission and responsibilities of the nation. On behalf of SOE, she welcomed all students to actively enroll the minor program and achieve a better self.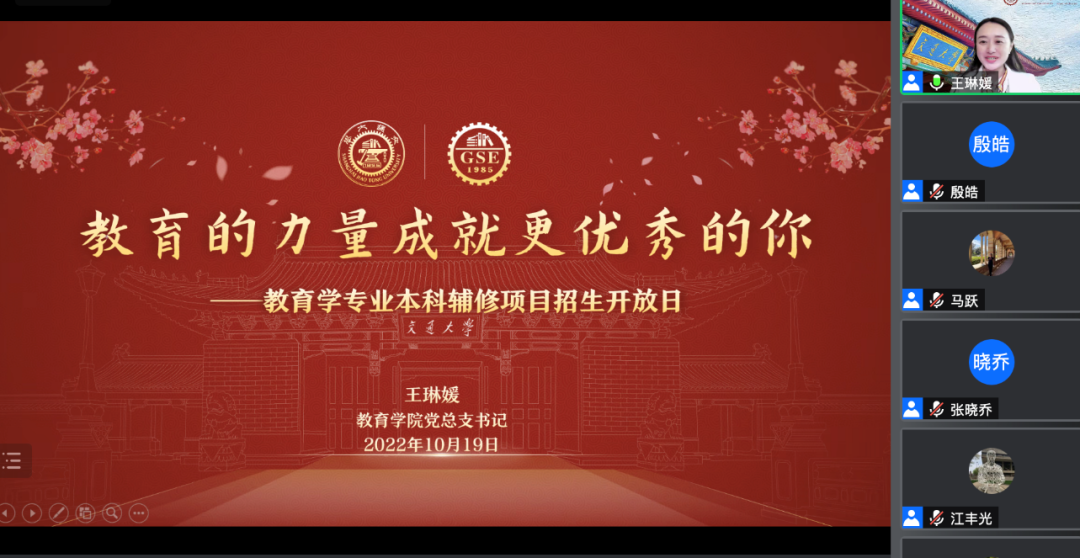 After that, Assistant Dean KONG Ming briefly introduced the training objectives, program advantages and application methods of the program. The undergraduate minor program, housed in SOE, aims to stimulate students' interests in education, enable students to value educational leadership and cultivate unpretentious love for education.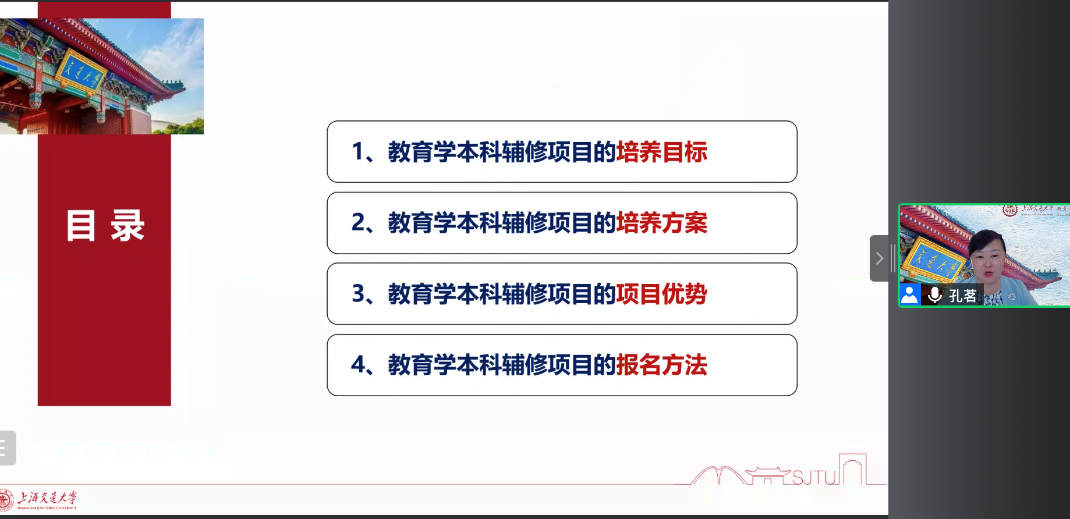 Next, five faculty members presented their courses frameworks. "Basic Understanding of Education", introduced by Professor LIU Shaoxue, covers the origin and development of education, which is a theoretical and systematic exploration of people's all-round development. "Curriculum and Instruction", presented by Dr. Guo Wenjuan, guides students who are keen on education to be familiar with and concluded the course with three key words, "interesting, useful and informative". Professor CHIANG FengKuang said that "Future Education" is a course to share new concepts, methods, technologies and environment of education with students. "Educational Data and Pedagogical Wisdom", which will be taught by Dr. MA Yue, aims to improve students' competence in solving practical problems by learning how to collect, organize and analyze data. Dr. ZHANG Xiaoqiao recommended her course "Self, Group and Development" which include identity, interpersonal communication and effective social skills, helping students build positive relationships and achieve long-term development through course learning.
Basic Understanding of Education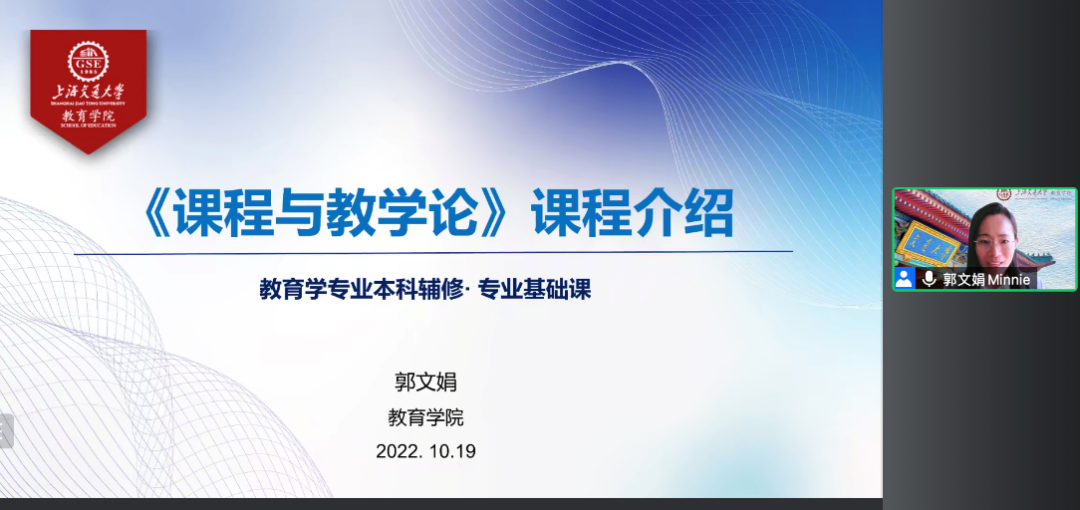 Curriculum and Instruction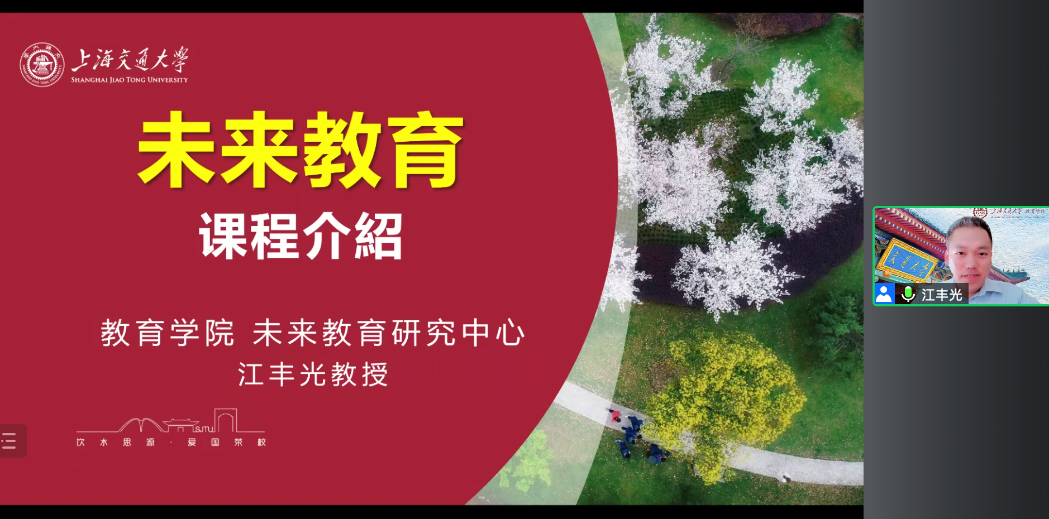 Future Education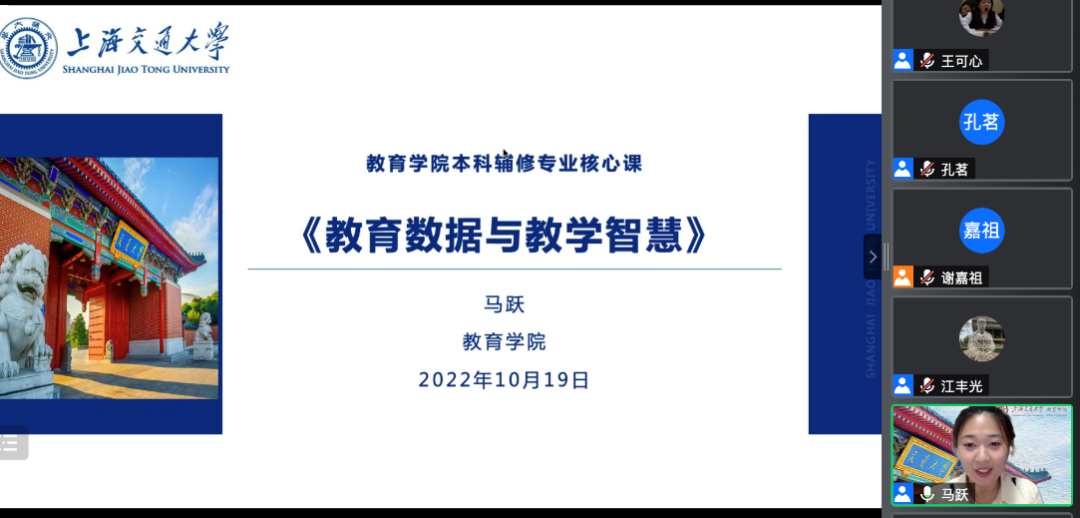 Educational Data and Pedagogical Wisdom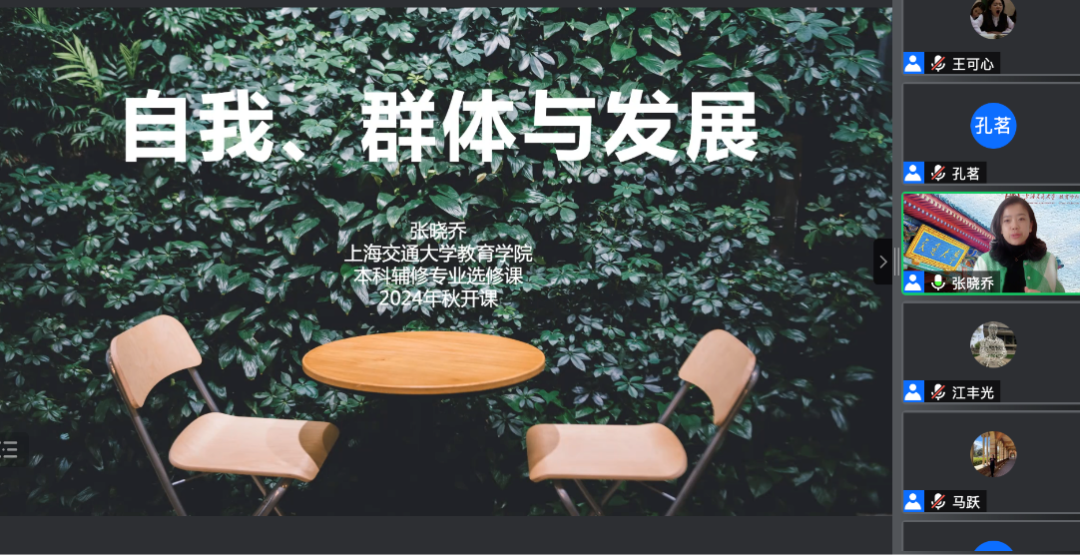 Self, Group and Development
SOE's minor gives students the opportunity to explore education careers while still pursuing a major that they can choose to teach in the future. The minor allows students to broaden their skill set, and set students on the path to become agents of change. It is a great way to complement the degree with a specialization in the field of education. SOE sincerely welcome students to actively enroll in the undergraduate education minor and work with our passionate faculty!
Written and Edited by CHEN Ruoxi